When versatility is vital
Versatile, really robust and definitely mobile. Broad demands like
these require reliable pumps that easily adapt to various working
conditions.

The Flygt 2000 submersible pumps stand up to any type of job in
virtually any position rightside up, upside down, sideways or angled.

These wear-resistant pumps handle chemically aggressive,
mechanically abrasive or highly viscous fluids laden with particles.
On top of all that, they're safe for dry running and snoring operation.

When you need a good allaround player, you'll find that the
Flygt 2000 series plays hard.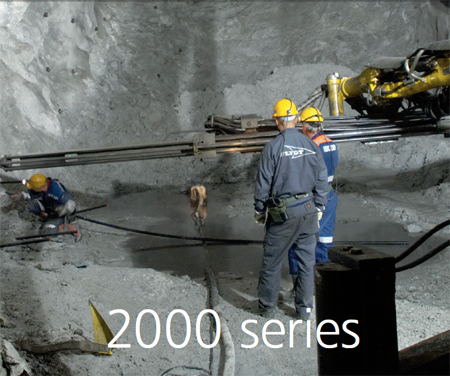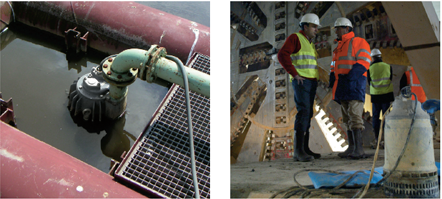 Industrial uses
The Flygt 2000 series handles a wide range of industrial tasks
including sprinkling, irrigation, drainage, dewatering and pumping
of wastewater, spray water, rainwater, cooling water, seawater,
foul water and muddy water.
Mining
Perfect for large mining projects, such as iron ore, gold, coal and minerals, the 2000 series works efficiently for tough drainage and dewatering tasks.

Large drainage pumps for tough environments
With capacities of up to 300 l/s, Flygt 2000 series handles big
jobs with extreme efficiency.

Eight pumps are available in two casing materials
: lightweight aluminium for heavy construction sites and mines
and durable cast iron for corrosive environments.

These highly efficient, low maintenance pumps are exactly what
you need to deal with large jobs that require flexible dewatering
solutions.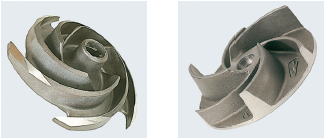 Specially designed impellers
Manufactured in hardened cast iron, Flygt impellers are specially
hardened to HRC 60 to ensure excellent wear-resistance,
long service life and lower maintenance costs.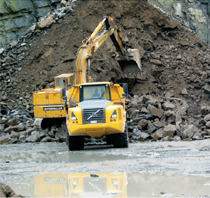 Municipal uses
A mobile multipurpose pump, the 2000 series goes to work at
local utility and telecom construction sites and are ideal for
emergency drainage.

Construction and tunneling
Large infrastructure projects, including building roads, railways
and airports, are typical examples of environments for the 2000
series. These pumps are also well suited to small to
mediumsized construction projects, such as building power
stations or dams.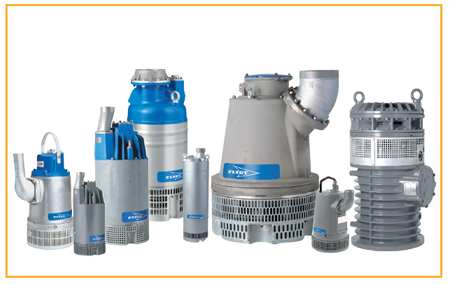 Spin-Out™
Unique to Flygt, this patented design protects the outer seal and
extends the service life by expelling abrasive particles from the seal.
Double axial face seals
Made of WCCR (corrosion resistant cemented carbide), these
pecially designed face seals protect the pumps against the ingress
of liquids.