"A progressing cavity pump for the oil, gas and industrial sectors"

Mono has designed a vertical pump as an extension to the standard Epsilon range. Available in various materials, including stainless or
super duplex steels, this competitively priced pump is reliable and efficient when handling abrasive materials or high viscosity fluids.

Incorporating Mono's Flexishaft™ drive transmission, cost savings are further enhanced as the Flexishaft eliminates the need for a double
universal joint. With no wearing parts, the Flexishaft offers lifetime cost savings over conventional drive train designs and extends intervals
between routine maintenance.

Capacity

Pressure

m³/h

Up to 225

bar

Up to 9

gpm

Up to 990

psi

Up to 130
Applications
- Open and closed drains
- Separator feeds
- Fractional sands
- Blowdown sludges
Features & Benefits
- Interchangeable components with the Epsilon and Compact C transfer pumps, reducing inventory holding
- Mechanical seal with oil quench as standard
- One piece sleeve design protects and seals the drive joint from product contamination
- The Flexishaft® - a non-wearing drive component has a 10 year warranty offering lifetime cost savings
- Variable sump depths can be accommodated
Performance Data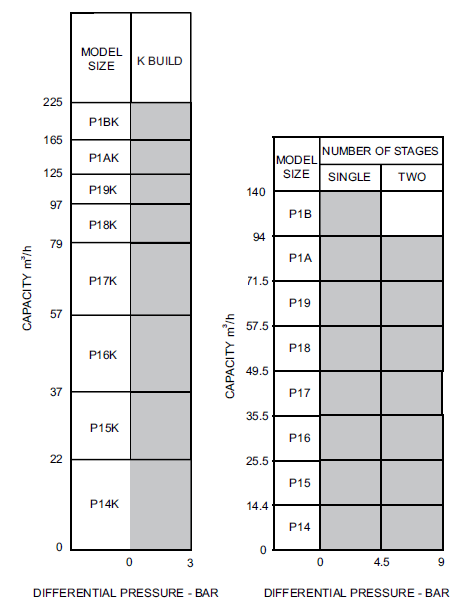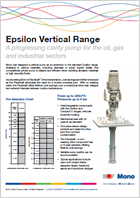 Download Brochure (.PDF)